4 Cookie and Candy Bar Frosting Recipes for Marvelous Birthday Mashups
You have a birthday every year, why stick to the same old frosting flavors?
Check out these sweet treats that take cookies and candy bars and turn them into creamy cake-topping goodness!
3 Musketeers Frosting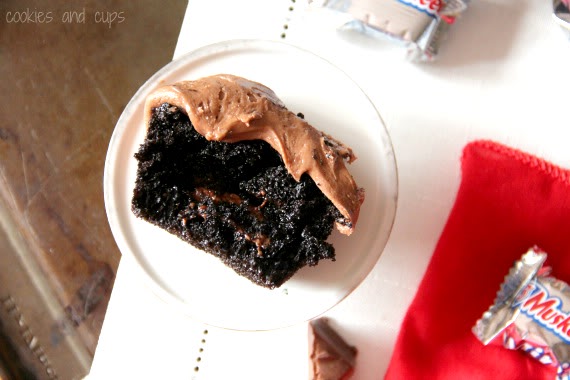 Fluffy, chocolatey, and twisted with delicate nougat – this frosting takes the cake!
Ingredients
15 oz. 3 Musketeers Bars (either mini or chopped)
1 cup Marshmallow Fluff
1/2 cup butter
4 cups powdered sugar
2 Tbsp milk
Instructions
Mix Marshmallow Fluff andButter for about 1 minute, until smooth
In a large saucepan over low heat, melt the 3 Musketeers candy bars to a thick consistency similar to Marshmallow Fluff
Add the melted 3 Musketeers bars to the Butter/Fluff mixture. Beat for 1-2 minutes until evenly mixed.
Continue beating mixture at low speed while adding Powdered Sugar and Milk.
Beat at medium speed until smooth
Spread over your cake!
Cookie Dough Frosting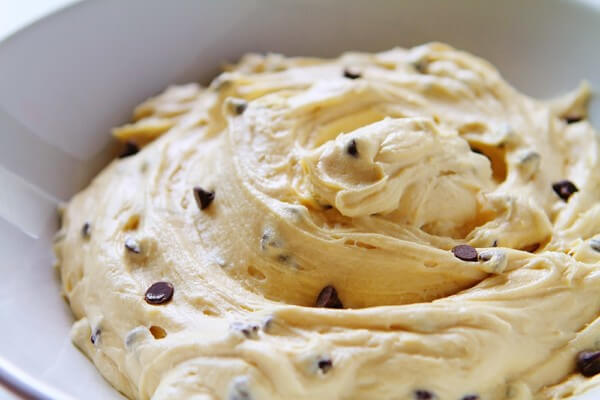 Taking a cheat day favorite – cookie dough – and combining it with cake? It's almost too indulgent. Almost.
Ingredients
1 1/2

 

cup

 

packed light brown sugar

1

 

cup 

butter 

1 1/2

 

cups

 

all-purpose flour

2

 

tsp.

 

McCormick vanilla extract

1

 

tsp.

 

salt

16

 

tbsp.

 

1 cup whole milk

1

 

cup

 

semi-sweet miniature chocolate chips
Instructions
Beat Brown Sugar and butter at medium speed until smooth and creamy
Add Flour, Vanilla, and Salt into creamed Butter until fully combined
With mixer on low speed, add milk 1 tablespoon at a time until fully mixed
Remove bowl from mixer and add mini chocolate chips, stir by hand
Cookie-fy your cake!
Reese's Peanut Butter Cup Frosting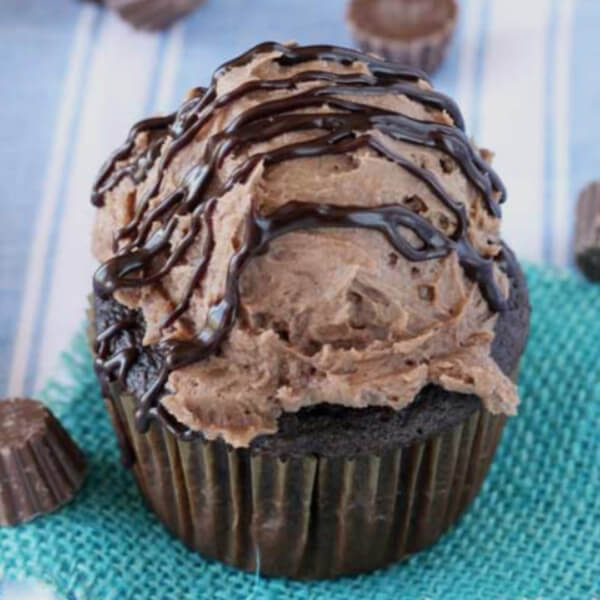 You got chocolate in my peanut butter… You got peanut butter in my chocolate… Let's make frosting!
Ingredients
1 1/2 cups unsalted butter
1/2 cup cocoa powder
1 tablespoon vanilla extract
5 cups powdered sugar
2 tablespoons heavy whipping cream
1 1/2 cups mini Reeses Peanut Butter Cups, crushed
Instructions
Beat Butter on medium speed until it is lighter in color and fluffy
Slowly add the Cocoa Powder and beat it into the Butter
Add the Vanilla Extract and continue beating until its mixed completely in
Add Powered Sugar one cup at a time, beating on medium-low speed until incorporated
As the frosting starts to thicken, add the Heavy Whipping Cream and increase the mixing speed to medium-high
Continuing beating for 2-3 minutes; this will help the frosting to be smoother and creamier
Use a food processor to grind the Mini Peanut Butter Cups into small pieces
Add crushed Peanut Butter Cups to frosting and mix and stir
Candy your Cake!
Oreo Cream Cheese Frosting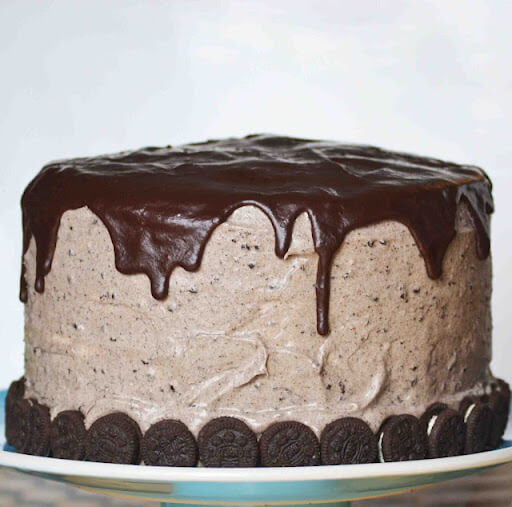 Cookies and Cream is a classic… let's upgrade it to Cookies and Cream CHEESE!
Ingredients
8 oz. Cream Cheese
2 Tbs. Unsalted Butter
1/4  tsp. Salt
1 tsp.  Vanilla
3 1/2 Cups Powdered Sugar
16 finely crushed Oreo cookies
Instructions
Stir Cream Cheese, Butter, salt and Vanilla together until smooth
Gradually add Powdered Sugar and beat until combined
Crush 12 Oreos in a food processor to a fine consistency
Add 12 finely crushed Oreos to the cream cheese frosting mixture and beat until fully mixed
Crush 4 more Oreos and use them as a crunchy cake topping!
Enjoyed these Birthday Cake upgrades? There are more ways to take your celebration to the next level – like booking your birthday party at Mulligan here.
Share This Story, Choose Your Platform!